Benefits of Outsourcing IT Services
What are the benefits of outsourcing IT services?

Before understanding the main benefits of Outsourcing IT for a company, let me make one thing clear. When it comes to your business, even a micro-task should be done by a professional. Period!
Outsourcing is an agreement in which one company hires another company to be responsible for a planned or existing activity that is or could be done internally, and sometimes involves transferring employees and assets from one firm to another.

Wikipedia
I know you agree with me. You already know that going big with your business also takes the courage of discovering the perfect match (employees).
What are 5 benefits of outsourcing?
The opportunity to Outsource IT for both core and non-core activities is one of the main advantages of any company in the 21st Century for the following reasons:
1- No More Worries Regarding The Cost Control
Until quite recently, Outsourcing was indeed a strategy affordable only by large companies but the good news is that nowadays that's not a must anymore. IT Outsourcing companies develop solutions adapted to your company's specific needs at a reasonable price. Forget about the extra stuff you might need. Forget about being stressed about tech support. Outsource IT is designed to spend money more efficiently.
2- Efficiency. Run Your Business Faster and Smoother
Only an expert can productively deal with a problem, especially when it comes to technology. IT companies are up-to-date to the innovations in the field, and they have the shortcuts for finding an issue and fixing it up. No more stressful research. This way, your small business could improve its chances to expand and would be given a new competitive angle if your technology runs better on a daily basis.
3- Best Expertise
By using Managed IT services, you are also making the most of the training, certification, and education of a professional. IT support is way much more than downloading a firewall software. Outsourcing IT means that you don't have to hire an expert for a long-term period or waste any more time to find an issue by yourself. An expert can be one call away.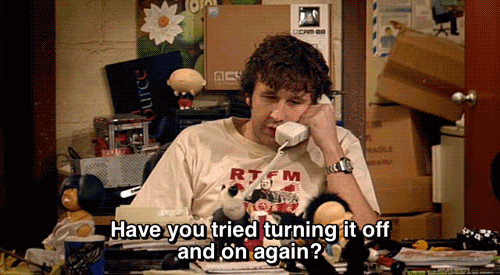 4- Access The Latest Technology Trends
IT Companies are very competitive, and they stay on top of Tech Trends. Change happens at an incredibly fast rate, but Outsourcing IT makes easier for clients to access the latest trends that fit their needs. For instance, you can stop worrying about researching strategies that help you to market your business better or to connect with customers. They can effortlessly provide you effective strategies that fit you the best.
5- More Time to Focus on Your Business
Last but not least, Outsource IT is freeing up your time and resources so that you can focus more on your business. In the 21st, you simply should not be stressed about technology anymore. Stay focused on your vision while IT experts efficiently deal with extremely vital tasks for you.
There are so many benefits in outsourcing IT services as well as other services.
Netizen Me Writers is a team of highly qualified and experienced writers. Our focus is on providing helpful, unbiased, balanced as well as properly researched content. We understand the importance of well-written and informative content and that is what we aim to provide our readers. Our goal is to provide informative and educational content that helps our readers make informed decisions.
Please credit the author as 'Netizen Me Editors' when used for citations.
Disclaimer: This article is accurate and true to the best of the author's knowledge. Content is for informational purposes only.